You probably know that the purpose of outdoor area lighting is to illuminate areas where people are most likely to be visit or pass by. Area lighting also aims to increase efficiency in doing normal tasks at night, while providing a safe, secure, and well-lit atmosphere. Street lights might be what immediately comes to mind, but there are many more types and functions for outdoor area lighting!
Look up to see Shoebox Area Lights
One of the most common examples of outdoor area lighting is shoebox lights. Shoeboxes provide a large amount of light for a secure and safe atmosphere. They are mostly used as lighting for parking lots and streets, but can also be found in common places that you visit like parks, schools, and walkways.
When it comes to shoeboxes, it's always best to go with LED over HID. Some of the many advantages of LED include:
Low energy usage with superior lighting quality
Durable, solid-state design
Reduced hassle and maintenance costs
Much greater light life
Minimal environmental impact
Wall Packs and how they add security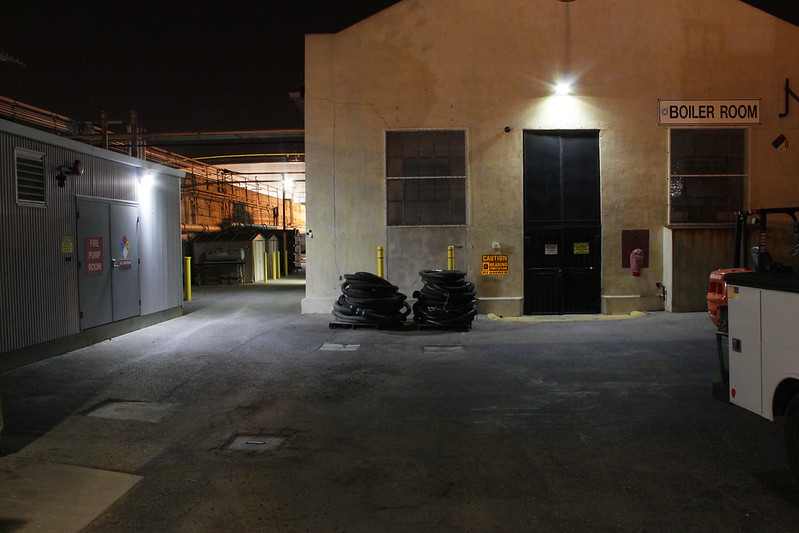 Wall packs are another type of common outdoor area lighting. They are often installed on the outside walls of commercial and office buildings, providing a layer of security around the perimeter for property owners. Using LED wall pack fixtures over HID adds more security and safety with greater lighting performance and reliability. Some applications include warehouses, emergency exit ways, perimeter security lighting, and for signs & billboards.
Illuminating driveways with Flood Lights
LED flood lights are useful for illuminating large areas like driveways and walkways, locations that need extra security, building exteriors, construction sites and more. They provide a bright, concentrated area of light to help businesses and employees work at peak performance during nighttime events or work hours. Other areas of applications are fields, stadiums, outdoor parking, and parks.
Style + lighting with Post Top Lamps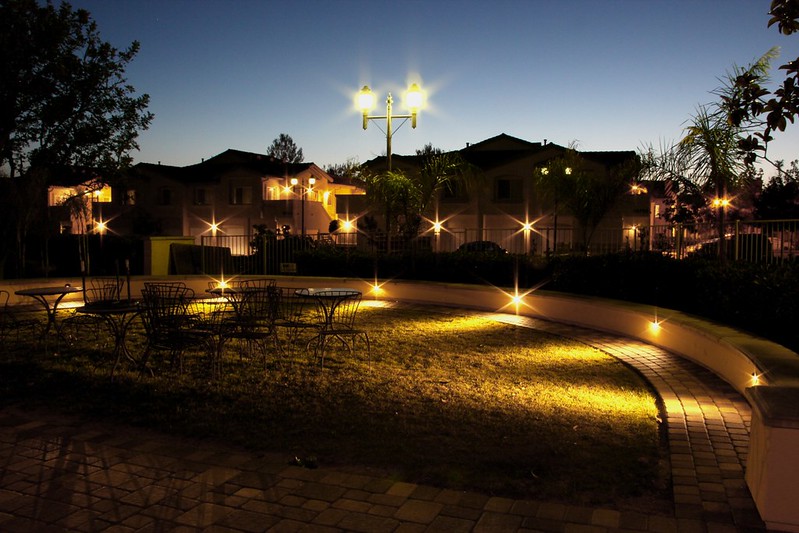 Post top lamps are typically screwed into an existing post top fixture that cities and municipalities wish to maintain for its design and even historical significance. They provide omni-directional lighting to sufficiently illuminate a huge area without sacrificing the aesthetic. Post top lamps can mostly be seen in street lighting, driveway and walkway lighting, parks and playgrounds, and railroad station platforms.
Get quality outdoor area lighting from a trusted company
When it comes to quality LED lighting, LEDtronics has been providing premium lights since 1983. With their extensive line of outdoor area lights, you can be sure that they'll provide you with the right solution for your lighting needs.